3 MAY 2023 – Water Watch Penang (WWP) successfully conducted the 'Negalitres for Schools' River and Water Education Programme for students from SJKC Moh Ghee Cawangan, Penang on 3rd May 2023.
A total of 90 students ranging from standard one to standard six participated in the programme from 10 am to 12 pm.
WWP Executive Manager Dr Hong Chern Wern commenced the talk by introducing WWP's history, goals, and past activities. The talk is followed by WWP senior facilitator Ms Ong Ke Shin who presented on the global, national and local water crisis, water conservation strategies, water-saving technologies and other water-related issues.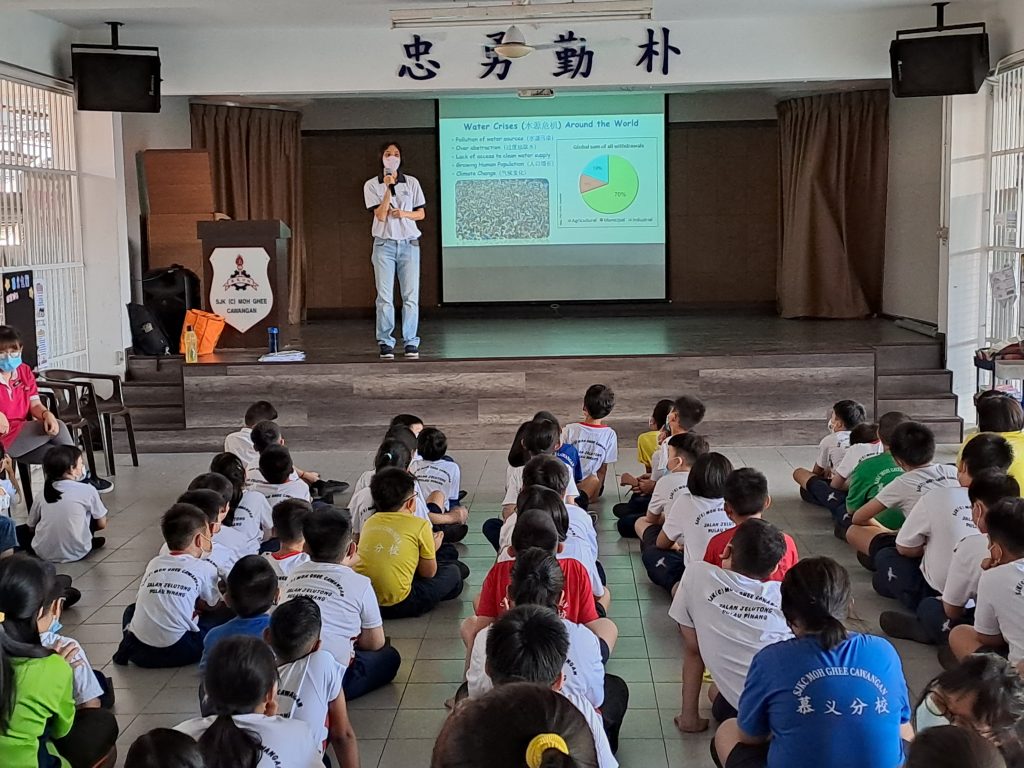 Continue reading