15th July 2023: Water Watch Penang, in collaboration with Salcon Berhad, conducted the first Training of Trainers program of the year for teachers and educators at Taman Persekutuan Bukit Kiara. The program was attended by a total of 14 teachers and 2 undergraduates from various institutions: SMK (P) Taman Petaling (8 participants), SMK Puteri Titiwangsa (1 participant), Chong Hwa Independent High School (3 participants), SMK (L) Methodist Sentul (1 participant), SMK Seri Titiwangsa (1 participant), and Universiti Putra Malaysia (UPM) (2 participants).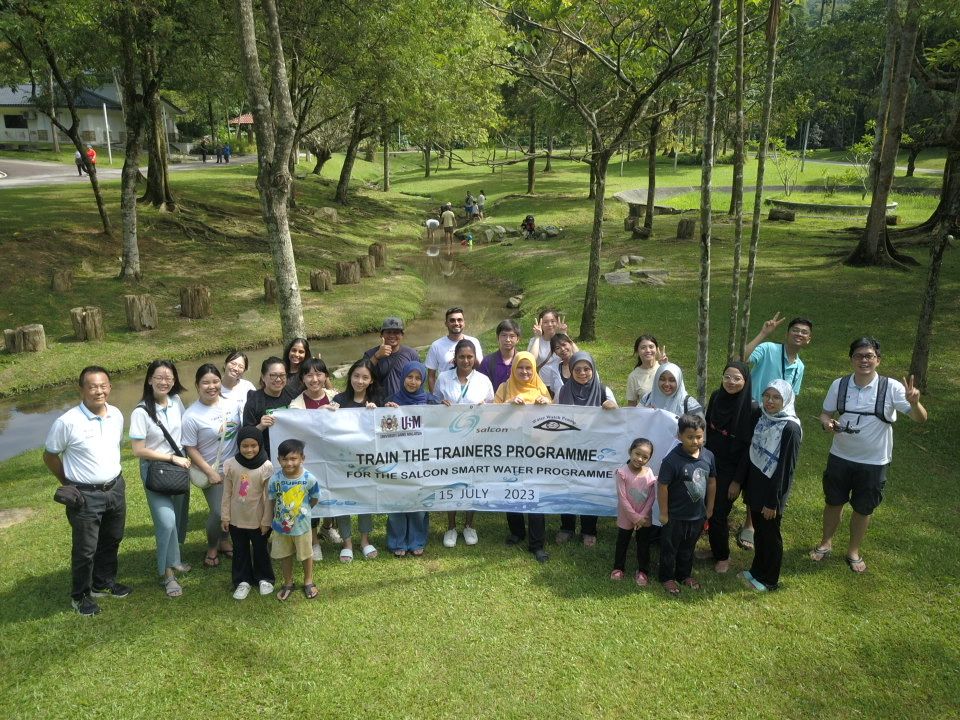 The program aimed to train teachers and educators about rivers and water resources on a global, regional, and local level, highlighting the essential role of rivers. The objective was to equip the teachers with the knowledge to replicate the program and teach it to their students at school.
The program commenced with a welcome speech from Ms. Chern Meng Gaik, General Manager of Corporate Affairs. Ms. Chern introduced the participants to the program and highlighted Salcon's previous achievements in education programs in collaboration with WWP.
Next, WWP's President, Prof. Dr. Chan Ngai Weng, provided an overview of WWP's mission in water education and conservation. He also inspired the participants about the significance of environmental education in schools.
The training session continued with Dr. Hong Chern Wern, Executive Manager of WWP, introducing environmental education flows, followed by discussions on global, national, and local water issues. Dr. Hong also covered various technologies and behavioral changes that can help conserve water. Additionally, he briefed the participants on chemical, physical, and biological river assessments used to determine the health of a river.
The participants were then divided into four groups for a hands-on session facilitated by trained facilitators: Mr. Sharvind Sivan, Ms. Elsheena, Ms. Tew Yi Lin, Ms. Emily Wong, and Ms. Alicia Khor. Each participant was provided with a training manual containing examples and slides that can be utilized for classroom and outdoor education.
For more information, please contact Dr. Hong Chern Wern, Executive Manager of WWP, at hong.wwp@gmail.com or reach out to WWP at +60 19-575 1253.