1 October 2022: The third Salcon Smart Water Programme of the year 2022 in partnership with Water Watch Penang (WWP) was conducted at Bukit Kiara Federal Park. The event was participated by a total of 38 students and five teachers from SMK Convent Sentul alongside with representatives from Salcon Berhad, Mdm. Lee Shee Bee and Mr. Kong Qi Yan.
The intention of this curriculum is to convey rivers and water knowledge on a global, national, and local level, focusing on Selangor to the pupils. Dr. Hong Chern Wern was the instructor of the day, aided by trained facilitators and interns, Ms. Ong Ke Shin, Mr. Sharvind Sivan, Mr. Hanson Yeoh, Ms. Adeline Chong and Ms. Nur Aina Syahirah and a passionate volunteer, Ms. Alicia Khor,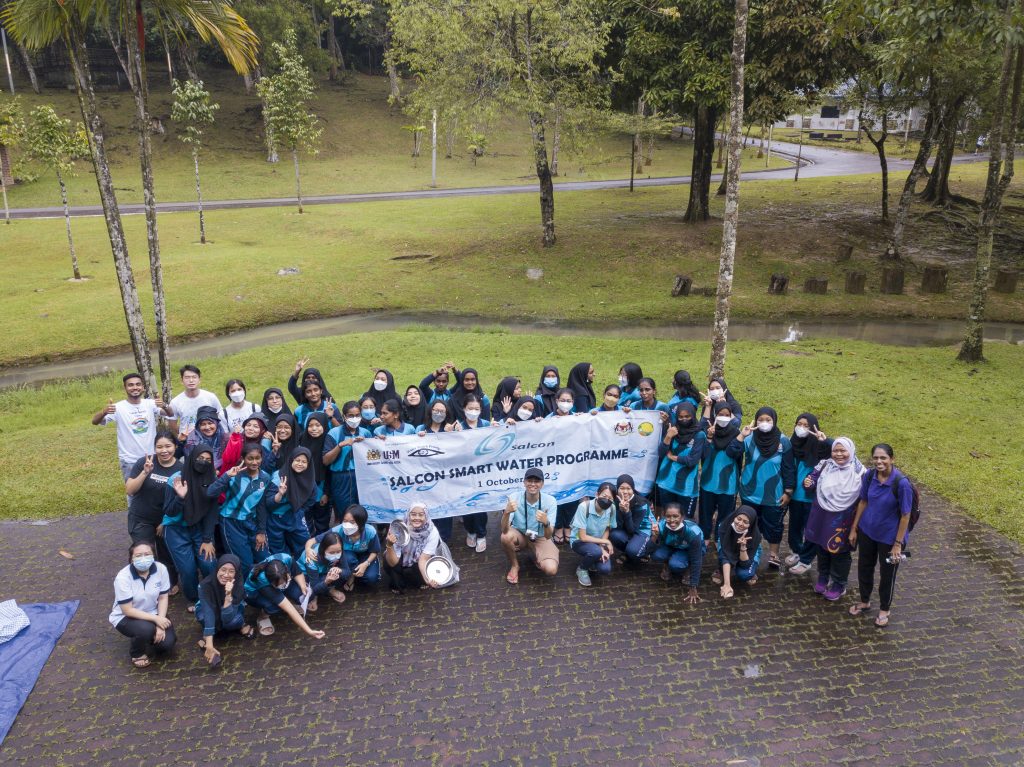 Despite the heavy downpour early in the morning, Dr. Hong was able to begin the programme by outlining the country's water issue and the significance of water conservation to the audience.
By assigning the students into four groups, their respective facilitators instructed them on how to do colourimetric checks on the river water, like measuring pH, ammonia, nitrate, nitrite, etc. In addition, the students were directed to use the "catch and release" approach and calculate the number of macroinvertebrates species found that helps indicates the water quality.
Different phases of development of dragonfly nymphs and damselfly nymphs, as well as shrimp and crayfish, were captured. The mood that day was filled with genuine laughter and enthusiasm from the students, and everyone liked the class. Before departing, a group photograph was taken and attendees were handed souvenirs from Salcon Berhad.
Kindly contact Executive Manager, Dr. Hong Chern Wern at hong.wwp@gmail.com for further information.