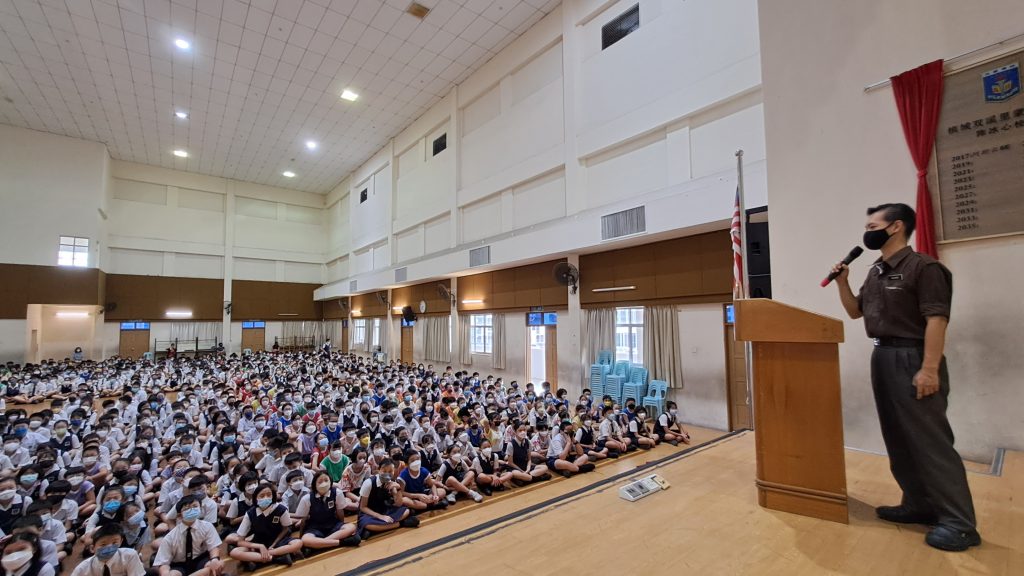 26th September 2022: A water education programme was successfully conducted by a Green Educator's Workgroup (GREW) teacher in SJK(C) Kwang Hwa Sungai Nibong. The programme was participated by the entire school students and teachers.
The speaker of the water educational programme was a teacher of GREW member, Mr. Chung Boon Jin, who previously participated in the Training of Trainers (ToT) Programme conducted by Water Watch Penang. The ToT programme aimed to create a snowball effect of skilled and enthusiastic educators in the field of river and water education by providing training to GREW teachers so that they can act as facilitators in their own schools. Hence, this education session was the first outcome after the TOT programme had been done.
The water education programme, which was part of the "Negalitres for Schools Programme," aimed to raise the next generation's understanding of water conservation and consumption. The students were first introduced to the global water crisis in developing countries and the issues linked with deteriorating water supplies in affluent nations. In addition, the facilitators taught the students about local water issues, such as the current water supply situation in Penang as a poor water state.
In addition, Mr. Chung explained how to correctly install the water saving equipment provided by the Perbadanan Bekalan Air Pulau Pinang (PBAPP), and how to properly operate an automatic push-tap and the kit's purpose in reducing water waste. At the end of the session, Mr. Chung also highlighted on various practical method to reduce water consumption at home.
This initiative is brought to you by CLEAN International, and Intel Corporation, coordinated by WWP and in collaboration with PBAPP and GREW.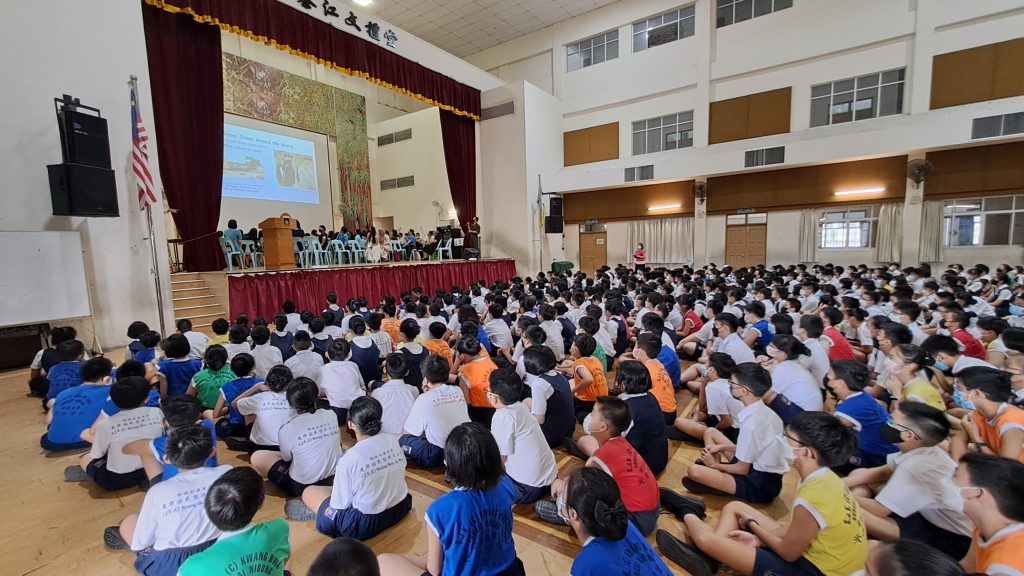 #waterwatchpenang
#negalitresforschools
#riverwatereducationprogramme
#trainingoftrainers
#grew