29th August 2023 – The Student Explore Aquatic Sciences (SEAS) Camp 2023 was successfully carried out in USM. Dr. Chee Su Yin took the lead in guiding the camp, receiving assistance from a team that included staff, postgraduate students, research assistants, and interns from the Centre for Global Sustainability Studies (CGSS), USM and Water Watch Penang. The camp welcomed a total of 38 primary school students, ranging in age from 12 to 17, accompanied by 2 teachers.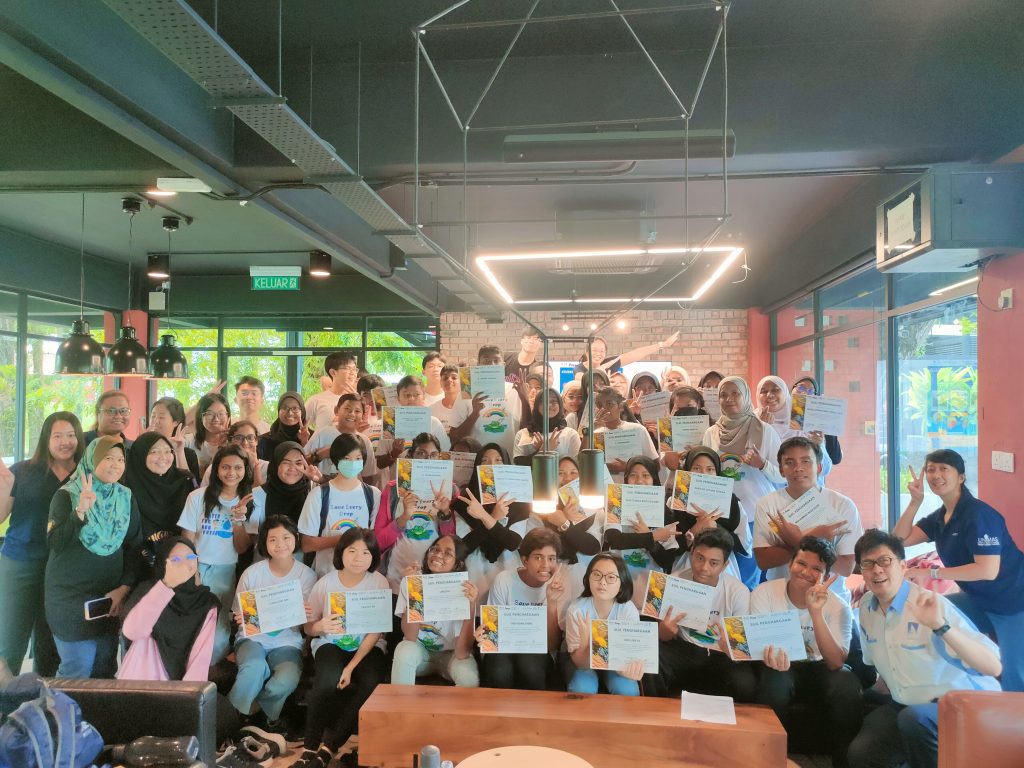 There were three different activities that were run at different locations within the USM. The first activity was facilitated by Associate Professor Dr. Lee Hooi Ling and interns from Water Watch Penang. In this engaging session, students were immersed in two hands-on experiments. They delved into the testing of the pH levels of drinking water, gaining insights into its acidity or basicity. Additionally, they had the opportunity to work with sodium alginate worms/ beads, enhancing their understanding of scientific concepts.
The second activity took place at the Centre for Global Archaeology Research. During this segment, Dr. Norlaila Zanuri elaborated on the persistence of microplastics, emphasizing their unseen yet impactful presence in the environment and their harmful effects on various life forms. Advanced tools such as the Scanning Electron Microscope was shown to them in a lab. Throughout this informative session, the activity was assisted by CGSS interns.
The last activity was run by Dr. Jacey Lynn Minoi, Dr. Jaya, and Jane from Universiti Malaysia Sarawak. The students thoroughly enjoyed this engaging approach, relishing the opportunity to learn through play and interact with peers of their age.
At the end of the event, Dr. Hong Chern Wern, the Executive Manager of Water Watch Penang, expressed gratitude to the attendees for their active involvement and extended appreciation by presenting certificates of participation to the participants.
For more information you may contact the programme coordinator, Dr. Chee Su Yin, Centre for Global Sustainability Studies, Universiti Sains Malaysia at suyinchee@usm.my or Dr Hong Chern Wern, Executive Manager of Water Watch Penang at hong.wwp@gmail.com