Protect and conserve our rivers and green areas! Celebrate Sungai Ara!
Name of Activity: Raikan Sungai Ara (Celebrate Sungai Ara)
Date: 18th November 2018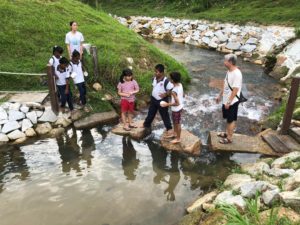 Objective:
To create a sense of ownership on the Taman Jajar, Sungai Ara amongst the community,
To create and raise awareness on the importance of 'green areas: public parks and clean rivers' to the Sungai Ara and whole Penang community.