On November 15th, 2023, Water Watch Penang (WWP) successfully conducted the 'Negalitres for Schools' River and Water Education Programme at SJKC Chin Kwa Pantai Acheh. The program engaged a total of 22 students and 6 teachers from 10:00 am to 12:00 pm.
Conducted entirely in Chinese, Mr. Hanson Yeoh, the WWP Programme Officer, assisted by the intern from USM CGSS, Ms. Durgadewi Thurairaj, initiated the session with a presentation on the organization's history, objectives, and past projects. Following that, the students were introduced to global, national, and local water crises.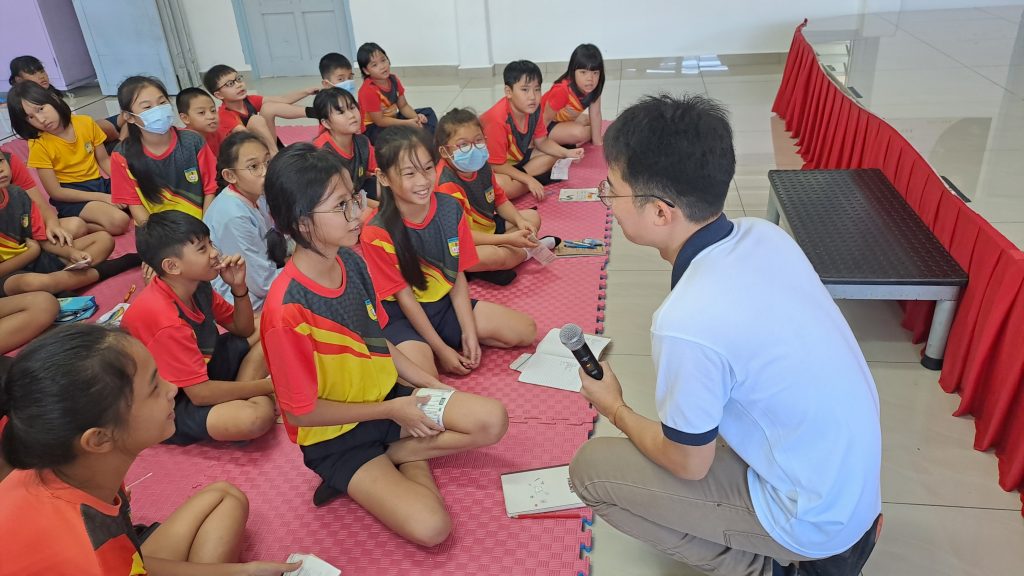 Additionally, the students were exposed to various river water assessments. The biological assessment, in particular, piqued the students' interest, as they enthusiastically shared their experience in catching macroinvertebrates like prawns, crayfish, and nymphs in the nearby river, which serve as bioindicators.
Furthermore, Mr. Hanson highlighted a variety of water-saving strategies relevant to both the school and students' homes, with a specific focus on the automatic push taps installed in their school under the 'Negalitres for Schools' Programme. As the session concluded, the students calculated their daily water consumption based on the water bill, and most of them reported consuming less than 150 litres of water daily, often utilizing water from the hill.
During the educational session, quizzes were held, and students who provided correct answers were rewarded with Water Watch Penang's t-shirts as tokens of appreciation.
Water Watch Penang expresses gratitude to SJKC Chin Hwa Pantai Acheh for granting permission and cooperating in facilitating this educational talk at their school.
For additional information, please reach out to WWP's Executive Manager, Dr. Hong Chern Wern, at hong.wwp@gmail.com, or contact WWP directly at +6019-5751253.