The Penang Water Audit Competition 2023 wrapped up successfully on the 28 October 2023, featuring an active participation of 30 students from six schools in Penang. The competition took place at SJKC Union, and was conducted in collaboration with PBAPP, Penang Green Council, Green Educator's Workgroup (GREW), and Clean International.
Water Audit involves assessing the flow of water in a system to understand usage, enabling the reduction of losses and improvement in water conservation. Following the success of last year's first water audit competition, Water Watch Penang organized the second edition in Penang. This competition serves to educate students on the significance of water conservation, empower them to conduct water audits, and foster active partnerships and participation within schools.
The chosen participating schools are also enrolled in the Negalitres for Schools Programme (coordinated by Water Watch Penang) and the Penang Green School Award Programme (coordinated by Penang Green Council). In addition to Water Watch Penang's merchandise, the top three winners received rainwater harvesting systems as prizes for their schools. Non-winning schools were also presented with certificates of participation along with merchandises.
The event kicked off with a warm welcome and opening speech from the President of Water Watch Penang, Prof Dato' Dr Chan Ngai Weng, followed by a short briefing about the competition by the Executive Manager, Dr Hong Chern Wern. The presentations from participating students were carefully evaluated by the judging panel comprising ChM. Ts. Mr. Mak Kok Yun (Head of the Department of Quality, Safety & Health of PBAPP), Ms. Hoo Huey Ching (Assistant General Manager of Penang Green Council), and Gs. Dr. Mohd Amirul bin Mahamud (Committee Member of Water Watch Penang and Senior Lecturer of USM). Throughout the competition, students showcased diverse methods for auditing their school's water supply and put forth action plans to reduce water consumption. The judging panel assessed the presentations using four main criteria: the thoroughness of the water audit in school, the feasibility of the action plan, the engagement level within the school community, and the creativity exhibited by students in their presentations.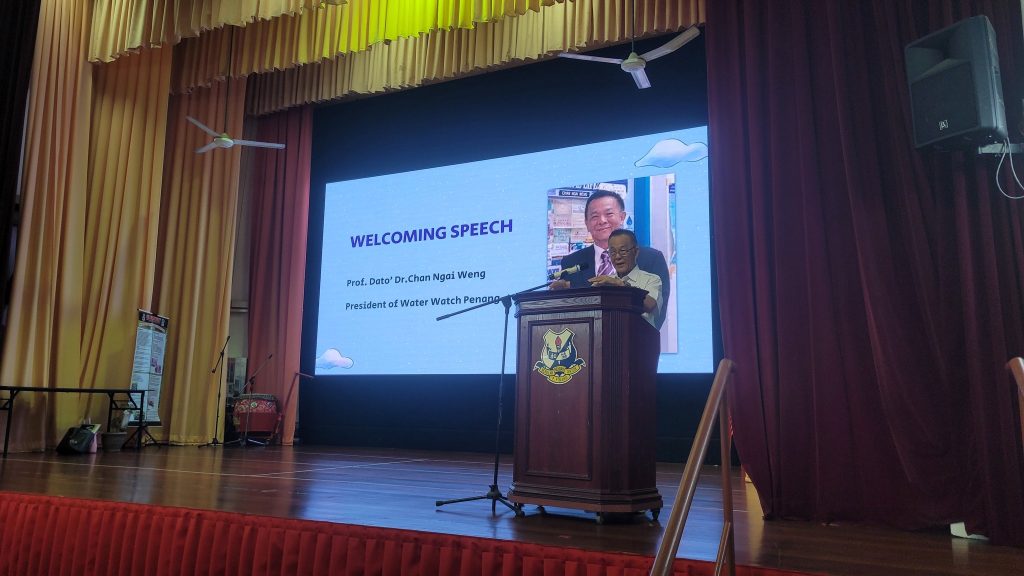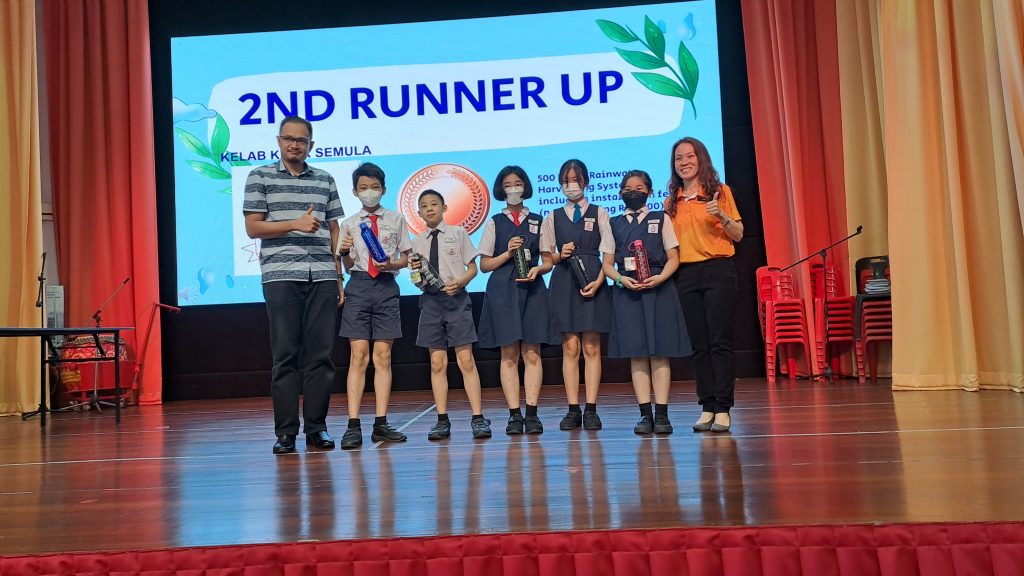 RESULTS:
Champion: SK CONVENT BM
First Runner-Up: SJKC UNION
Second Runner-Up: SJKC MOH GHEE CAWANGAN

Certificates of Participation:
SJKT RAMAKRISHNA
SK TELOK KUMBAR
SK DATO KERAMAT
For more information regarding the Water Audit Competition, please contact Dr. Hong Chern Wern at hong.wwp@gmail.com