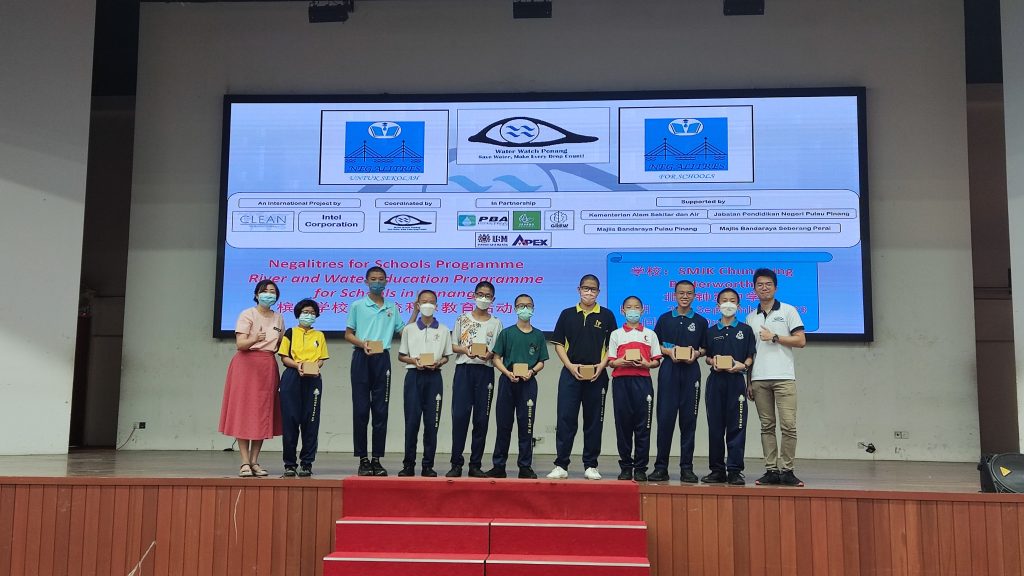 On October 25, 2023, Water Watch Penang (WWP) successfully conducted the 'Negalitres for Schools' River and Water Education Programme at SMJK Chung Ling Butterworth. The program engaged more than 600 students from Form 1 and Form 2, along with 41 teachers, running from 12:30 pm to 2:30 pm.
Hanson Yeoh, the WWP Programme Officer, with assistance from CGSS USM intern Durgadewi Thurairaj, initiated the session with an enlightening presentation, offering insights into the organization's history, objectives, and previous projects. Following this, the students were introduced to the global water crisis, followed by discussions on the national and local water crises.
Additionally, the students initially assumed that Penang possessed an abundance of water resources. Their astonishment became apparent when Mr. Hanson mentioned that a significant 80% of Penang's water originates from the Muda River in Kedah. Moreover, he highlighted that despite being a state with limited water resources and the lowest water tariff, Penang has the highest water consumption in Malaysia.
Furthermore, Mr. Hanson directed attention to diverse water-saving strategies relevant to both the school and students' homes, aiming to deepen their understanding of water conservation. This included highlighting the impact of the 43 installed automatic push water taps in their school, effectively contributing to water savings. The presentation wrapped up with an interactive segment, allowing students to calculate their personal water consumption using their water bills.
Throughout the educational session, quizzes were integrated, and those who answered correctly were rewarded with Water Watch Penang's mugs as tokens of appreciation.
Water Watch Penang expresses gratitude to SMJK Chung Ling Butterworth for granting permission and cooperating in facilitating this educational talk at their school.
For additional information, please reach out to WWP's Executive Manager, Dr. Hong Chern Wern, at hong.wwp@gmail.com, or contact WWP directly at +6019-5751253.