On October 6, 2023, Water Watch Penang collaborated with the Habitat Foundation to successfully conduct its core program, the 'River and Water Education Program,' at the Prince of Wales Island International School (POWIIS) in Balik Pulau. This marked the second collaboration between Water Watch Penang and the Habitat Foundation for classroom education at POWIIS.
The session was attended by two teachers, Mr. Ian Withers and Mr. Philip Odeny, as well as eight students aged between 13 and 16 years old. Mr. Naventhan Ahrasan, the Foundation Initiative Team Lead, and the program were conducted by Dr. Hong Chern Wern, the Executive Manager of WWP.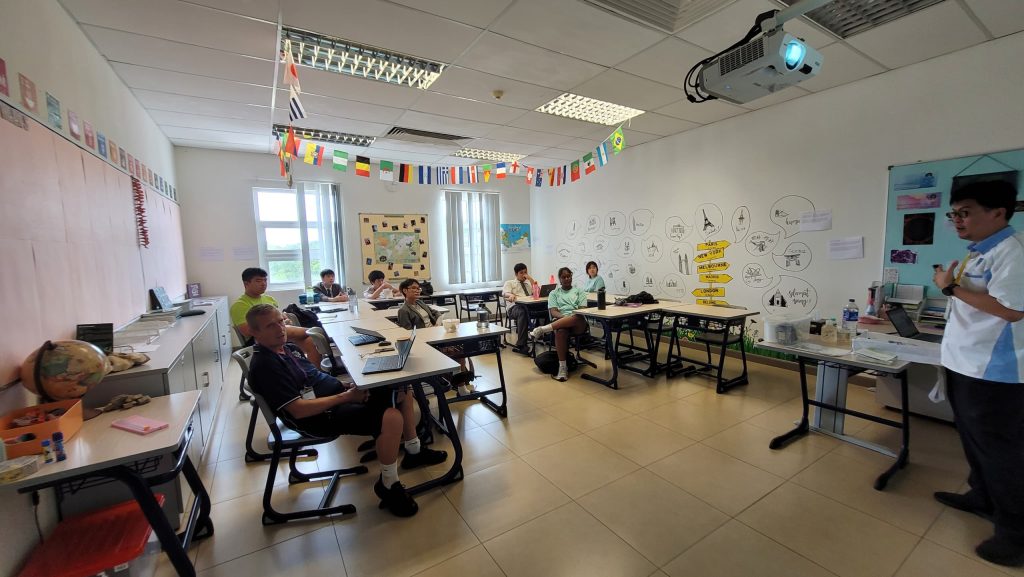 The primary objective of this program was to raise awareness and educate students about various aspects related to rivers and water. This included promoting behavioral change by encouraging them to adopt water-saving practices and become responsible water users both at home and in school.
The 1.5-hour program included an awareness-raising session on global, national, and local water issues, as well as river and water monitoring sessions. Students also actively participated in comparing various water sources, such as tap water, rainwater, sewage water, spring water, fertiliser-polluted water, and soapy water, using simple water quality sampling methods. Numerous discussions and sharing sessions on water consumption took place among the teachers, students, and facilitators.
In essence, the River and Water Education Program aims to empower participants with knowledge, skills, and a sense of responsibility toward water resources. It promotes a sustainable and environmentally conscious approach to water management.
Water Watch Penang would like to thank Habitat Foundation for the invitation and POWIIS for hosting us in this environmental session.
For more information, please contact Dr Hong at hong.wwp@gmail.com