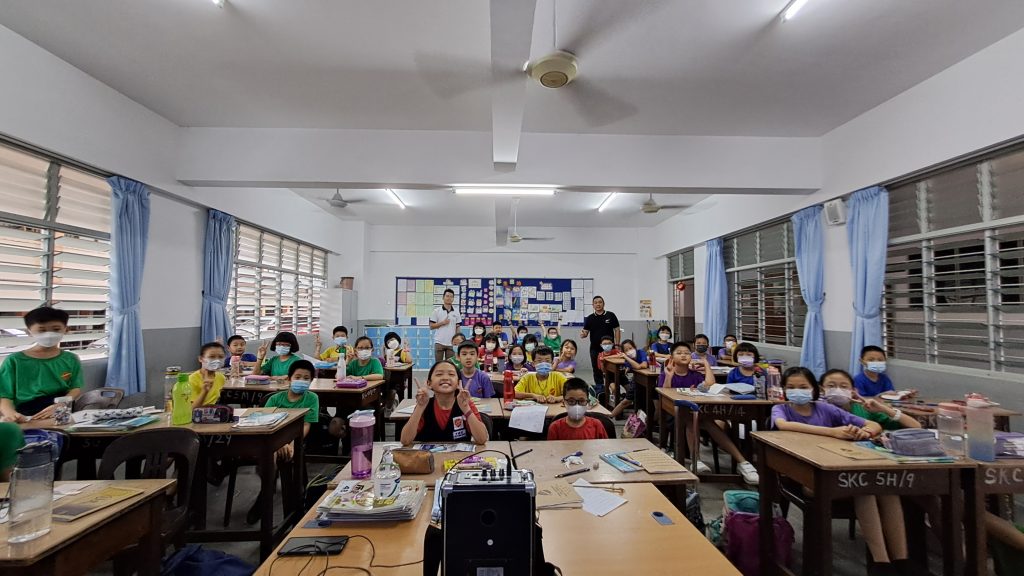 Water Watch Penang (WWP) successfully conducted the 'Negalitres for Schools' River and Water Education Programme for students from SJKC Kai Chee, Butterworth, Penang, on the 4th of October 2023. A total of 32 Standard 4 students and 1 teacher actively participated in the programme, which took place from 10:30 am to 12:30 pm.
Mr. Hanson Yeoh, the WWP Programme Officer, with the assistance of a volunteer, Ms. Yeoh Zhi Ru, commenced the session with an insightful presentation and provided an overview of the organization's history, goals, and past projects. The global water issues were effectively communicated to the students through the engaging storybook-telling method, titled "The Water Princess," capturing the students' attention and fostering an understanding of the privilege of having access to clean water in Malaysia compared to some unfortunate African nations.
Moreover, the students initially believed that Penang had sufficient water resources. However, their surprise was evident when Mr. Hanson revealed that a staggering 80% of Penang's water actually comes from the Muda River in Kedah. Furthermore, Mr. Hanson emphasized to the students that despite being a water-poor state, Penang has the highest water consumption in the country.
In the concluding segment, Mr. Hanson focused on various water-saving strategies applicable in the school and students' homes to enhance their comprehension of water conservation. The presentation concluded with an interactive session where students calculated their individual water consumption based on their water bills. Remarkably, almost half of the students exhibited a daily water consumption rate per capita of less than 150 litres, indicating commendable water-saving habits within their families.
Quizzes were conducted throughout the education session, and the fortunate winners received Water Watch Penang's coloring books as tokens of appreciation.