24 September 2023 – Water Watch Penang (WWP) has successfully conducted a river and water awareness programme for Penang Buddhist Association Dharma Sunday School on the 24th of September 2023. The programme was held from 10.30 am to 12 am with a total of 70 students from primary and secondary students and 4 Sunday School teachers, participated in the programme.
Dr. Hong began the session by introducing WWP's history, objectives, and previous activities. He also presented facts about water, such as global, national, and local water crises, water conservation strategies, and other related issues.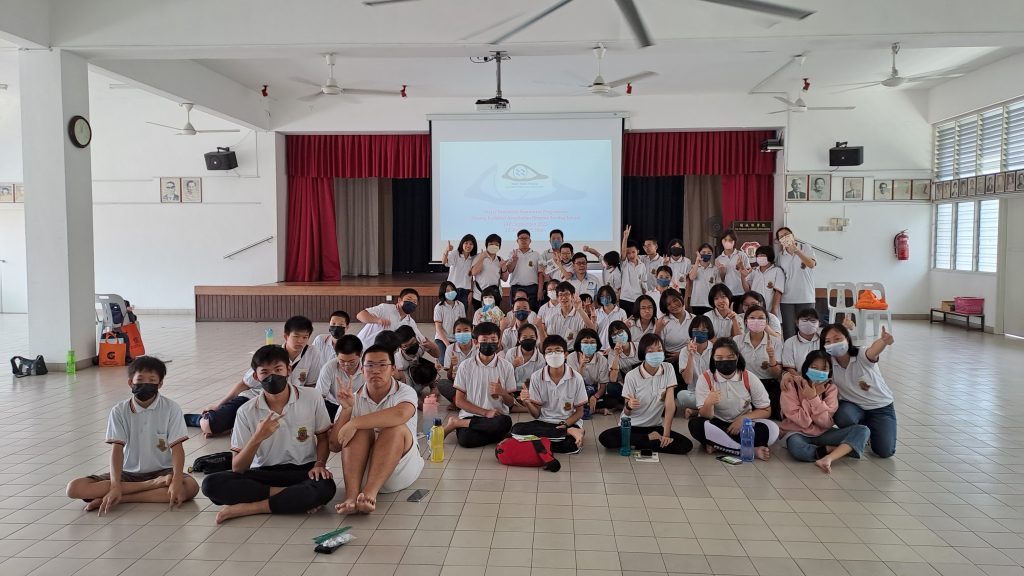 They also had the chance to learn about river water quality monitoring through physical, chemical, and biological assessment through pictorial demonstration. The session centered around an in-depth discussion on river macroinvertebrates. Students received instruction on the methods used to capture and identify these creatures, which play a crucial role in assessing the river's ecological well-being. Additionally, captivating videos featuring nymphs from stoneflies, mayflies, and caddisflies were showcased, igniting the students' interest and curiosity.
Ms. Melissa has also expressed the interest to organise a field river education programme for the students next year.
Dr. Hong emphasised a variety of methods for conserving water that the students could put into practice within their households, thereby enhancing their comprehension of water preservation. The programme also included quiz session, with those giving correct answers receiving Water Watch Penang merchandise.
At the end of the session, WWP has also given out PBAPP's water saving kit to be used by the kindergarten and the students as well.
Water Watch Penang wishes to extend its heartfelt appreciation to Penang Buddhist Association Dharma Sunday School for their exceptional efforts in coordinating and executing the River and Water Educational Programme.
For further details, interested individuals can reach out to WWP's Executive Manager, Dr. Hong Chern Wern, via email at hong.wwp@gmail.com or by contacting WWP at +60 19-575 1253.