Water Watch Penang welcomes the batch of Interns from the month of August to October 2023. They are:
a) Ms. Khairul Barieyah (School of Chemistry, USM)
b) Ms. Naaga Lechume (School of Biological Sciences, USM)
c) Ms. Divya Sree (School of Biological Sciences, USM)
d) Ms. Tan Ying Sing (Faculty of Resource Science and Technology, UNIMAS)
a) Ms. Khairul Barieyah (School of Chemistry, USM)
Ms. Khairul Barieyah is from the School of Chemical Sciences at Universiti Sains Malaysia. Khairul's current academic interests include management as a minor and pure chemistry as a major. She is determined about undertaking new challenges and learning new things while completing her internship. She is interested in becoming a member of Water Watch Penang (WWP) because of their engaging, educational programmes and activities pertaining to the water-related concerns in Malaysia, particularly Penang. Khairul's experiences and newfound knowledge will be put to use in her day-to-day activities and in raising awareness among the public so that WWP's goal can be accomplished. Additionally, Khairul thinks that by working on her communication and interaction abilities during this internship, she will have a better chance of pursuing a career after graduation. Khairul believes that the information she brings from her studies will be put to use when she completes paperwork and oversees programmes dealing with Malaysia's water problems. She therefore hopes that the knowledge she obtained at WWP would help her to give back to the community by educating and raising public awareness of water concerns in order to create a better and more sustainable future.
b) Ms. Naaga Lechume (School of Biological Sciences, USM)
Meet Naaga Lechume, affectionately known as Chu. Currently, she is a third-year student majoring in Environmental Biology at Universiti Sains Malaysia. As a pure Kelantanese, she possesses a unique charm in her communication, characterized by the "Kelantanese" accent when speaking Malay.
Chu's passion for water grew when she witnessed the poor water quality in her home state of Kelantan. Residents were troubled by muddy, tea-colored water flowing from their taps. This served as her turning point, making her realize the vital importance of water. Enrolling in USM and specializing in Environmental Biology fueled her desire to expand her knowledge about water and value each precious droplet. Observing her family and friends facing water crises in Kelantan heightened her awareness of the need to care for and educate fellow citizens to avoid a potential water crisis and the loss of clean water.
It was during her search on a website that she discovered the WWP organization and decided to seize the fantastic opportunity of an internship for her industrial training program. Her goal is to immerse herself in water-related studies and conduct water education activities to enlighten the public about the significance of water. Additionally, she aims to gain insights into the condition of our rivers and explore ways to preserve this valuable resource. With the knowledge acquired at WWP, she believes she can contribute to helping the community adopt an efficient and sustainable way of life.
c) Ms. Divya Sree (School of Biological Sciences, USM)
Miss Divya Sree Pachiapan is a third-year from the School of Biological Sciences, USM. Divya Sree spends her leisure time reading books and sometimes volunteers in animal shelters. She is an animal lover and has four pet dogs at home. While raising her dog, she learned the importance of protecting nature and its living organisms. Hence, after completing Diploma in Biotechnology at Polytechnic Nilai, she applied for a bachelor's degree in Environmental Biology.
Divya Sree decided to intern at Water Watch Penang (WWP) as a first step to pursuing her dream. WWP conducts activities and education programs that teach about water, the state of our natural water reservoir, ways to protect our water resources, and managing water usage with wonderful people and specialists. This spikes her interest in participating in WWP events because she plans to study more about water-related research and get hands-on experience educating people. Through Water Watch Penang, she also hopes to develop his management abilities and get experience where she can use these new skills in her future employment and career.
d) Ms. Tan Ying Sing (Faculty of Resource Science and Technology, UNIMAS)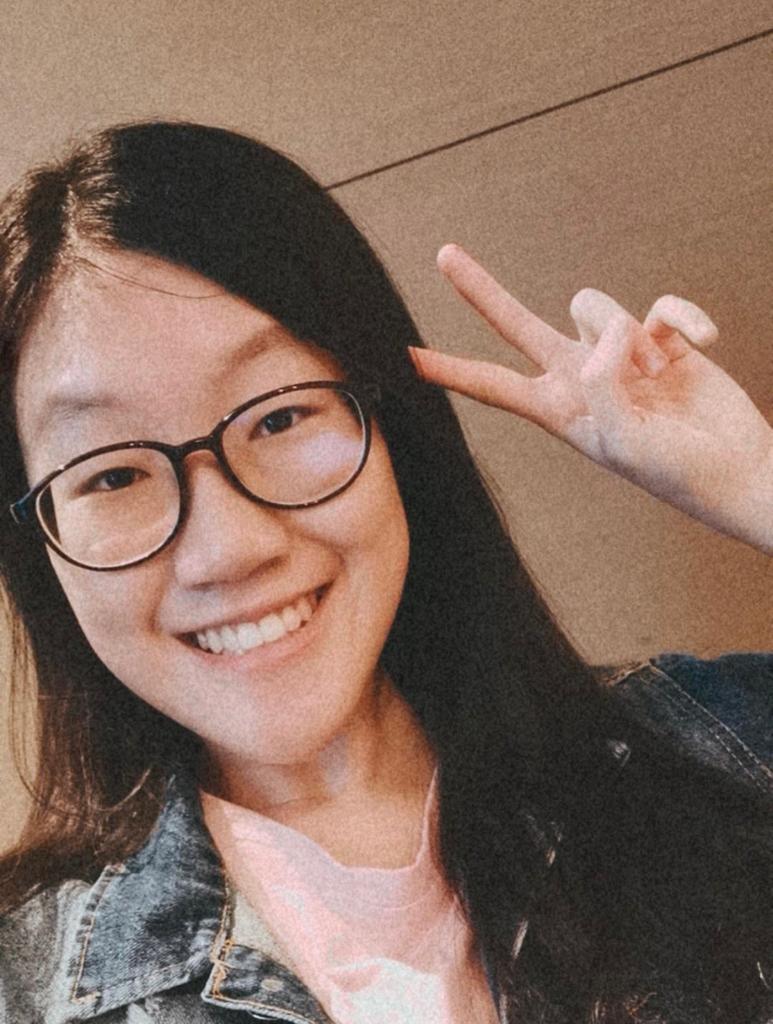 Tan Ying Sing, from Sungai Petani, Kedah, is currently a second-year undergraduate student studying Aquatic Resource Science and Management at Universiti Malaysia Sarawak (UNIMAS). She applied for an internship at Water Watch Penang because it is much more related to the course she has studied in university. She has an enthusiasm for learning something new and enhancing her soft skills.

Besides that, she is also passionate about educating people. Thus, Water Watch Penang will be the best choice for her to get in contact with the community through the programs held by WWP. She will try her best to achieve the aims of WWP.

Furthermore, she also believes that this is a great opportunity for her final year project and future career path. Ying Sing hopes that her experience during internship in WWP will enable her to positively impact the community by raising awareness and educating the public about water issues, thereby contributing to a more sustainable and prosperous future.