15th April 2023 – Salcon Berhad and Water Watch Penang (WWP) successfully organised Salcon Smart Water Programme (SSWP) for students from Chong Hwa Independent High School at Bukit Kiara Federal Park, Kuala Lumpur on 15th April 2023.
A total of 36 Form Three students and four teachers participated in the programme from 8.30 am to 12.30 pm. WWP Executive Manager Dr Hong Chern Wern served as the programme's lead facilitator with assistance from four other facilitators, Ms Kimberly Wong, Ms Emily Wong, Mr Sharvind Sivan, and Mr Alex.
SSWP is an interactive and hands-on practical river activity conducted by Salcon Berhad in collaboration with WWP and Universiti Sains Malaysia (USM). The programme aims to educate students about rivers and water on a global, regional, and local level, and the essential role of rivers as one of the water resources.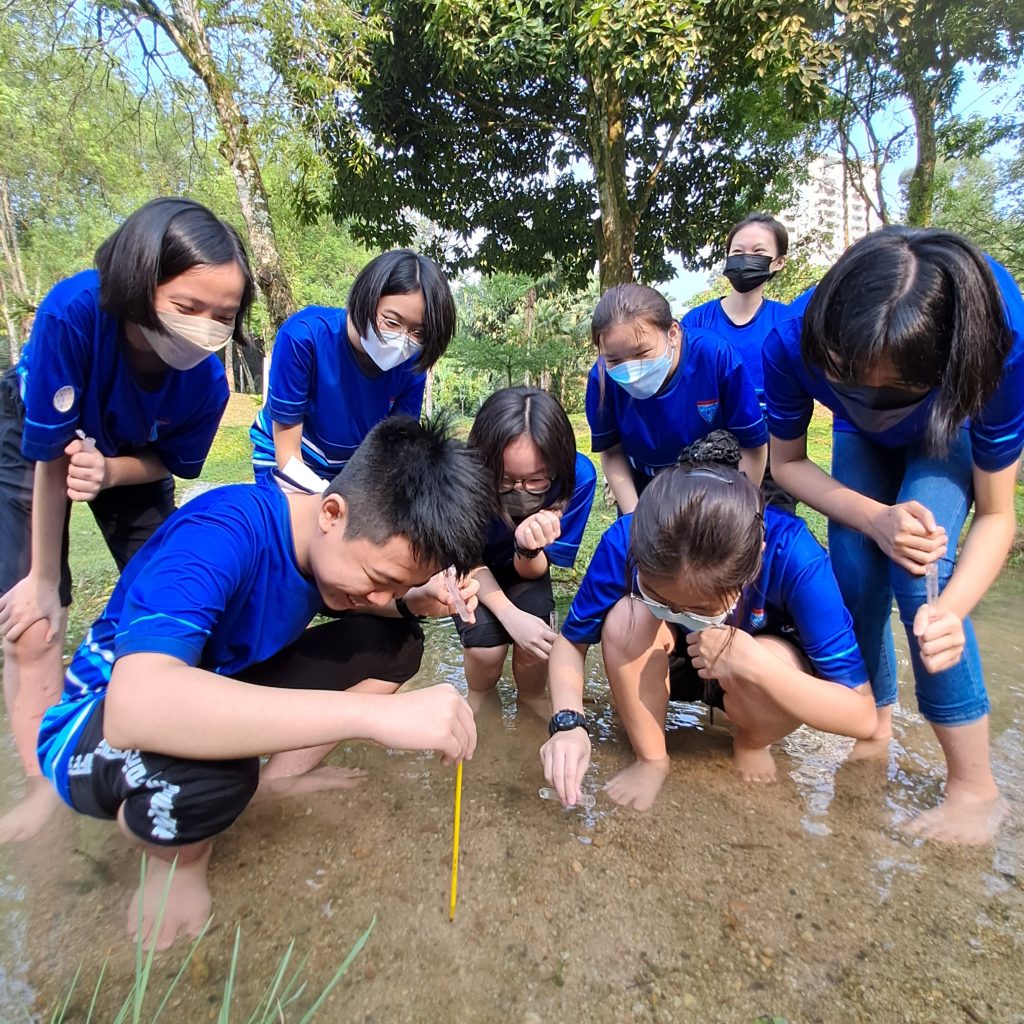 The programme commenced with a welcoming speech from Salcon Berhad General Manager – Corporate, Ms Chern Meng Gaik, followed by a talk from Dr Hong in which he outlined the country's water issues and the importance of water conservation to the students.
The river activity was separated into two sessions. The first session is the physical and chemical assessment which is to analyse the quality of the river water, including measuring pH, dissolved oxygen, ammonia, phosphate, nitrate, and nitrite. The second session is the biological assessment which is to determine the Biological Water Quality Index by using the catch and release method to compute the number of macroinvertebrates species found. The students were divided into four groups with a facilitator to guide them on the assessments.
After the calculation and comparison among the four groups, it was concluded that the river at Bukit Kiara Federal Park, Kuala Lumpur is a class II river which is considered a clean river. Some macroinvertebrates species found were river shrimps, hairworms, pagoda snails, pond snails, dragonfly nymphs and damselfly nymphs.
Form teacher Ms Wong Lih Juan said that the SSWP is an interesting programme where students get to experience out-of-class activity and conduct river assessments.
"The students were able to learn about the water issues in Malaysia. Besides, they were able to spend time in the fresh air and enjoy nature through this activity in the park", Ms Wong said.
One of the students, Khoo Yee Jin, felt that the programme was fun because she gained a lot of knowledge, interacted with her friends and teachers and met new people.
"I learnt that water is a very important resource for us so we should not be contaminating water. We should also refrain from polluting the river as it is the home to many creatures and animals", Khoo explained.
For more information, please get in touch with WWP Executive Manager, Dr Hong Chern Wern, at hong.wwp@gmail.com or contact WWP at +60 19-575 1253.