15 October 2022: For the students at SMK Telok Air Tawar in Butterworth, Water Watch Penang (WWP) managed to conduct an educational talk about the "Negalitres for Schools" programme. This programme is a co-organized programme between Seberang Perai City Council (MBSP) and WWP for the Negalitres for Schools Programme.
Conducted online via the Zoom platform, the programme was attended by approximately 50 students from Form 1 to Form 5 with their teacher coordinator. Dr Hong Chern Wern was the program's facilitator from Water Watch Penang with his intern Che Khai in learning how to be a facilitator and Ms Fatin Habsah Binti Ahmad, the Senior Assistant Environmental Health Officer of MBSP.
The executive manager of Water Watch Penang, Dr Hong Chern Wern, introduced the educational programme by providing a background on the organisation and outlining its motivations for conducting this educational programme. Dr Hong then discussed the current state and quality of rivers around the world and showed them images of some most polluted rivers in the world so that the students recognised how fortunate they were and should be appreciative of Penang's ongoing water supply. Students also learned about the regional water challenges and the present condition of the rivers and water supply in Penang through this discussion.
Students also get introduced to the introduction of river and water monitoring, evaluation, and assessment in biological, physical, and chemical approaches. Testing of the quality of water was done on a variety of parameters, including odour, temperature, turbidity, pH, and the concentrations of phosphate, nitrite, and ammonia in the river. Various types of aquatic macroinvertebrates were also introduced by Dr Hong to the students and the catch-and-release technique of the macroinvertebrates for the determination of water quality.
At the last session of this programme, Dr Hong showed the students several water-saving methods and technologies, preventing water waste for both financial and environmental reasons. A PBA video was also shown to the students to ensure that they could get in touch with more knowledge and information about water conservation and the PBAPP's current plans. Dr Hong also educated the students on the appropriate technique to use a push tap, the method to check leakage and the way to read the water bills so that the students can always remind themselves of water-saving.
In addition, Dr Hong has also invited the school to register and be part of the Negalitres for Schools Programme.
This programme was coordinated by WWP, in partnership with MBSP and PBAPP.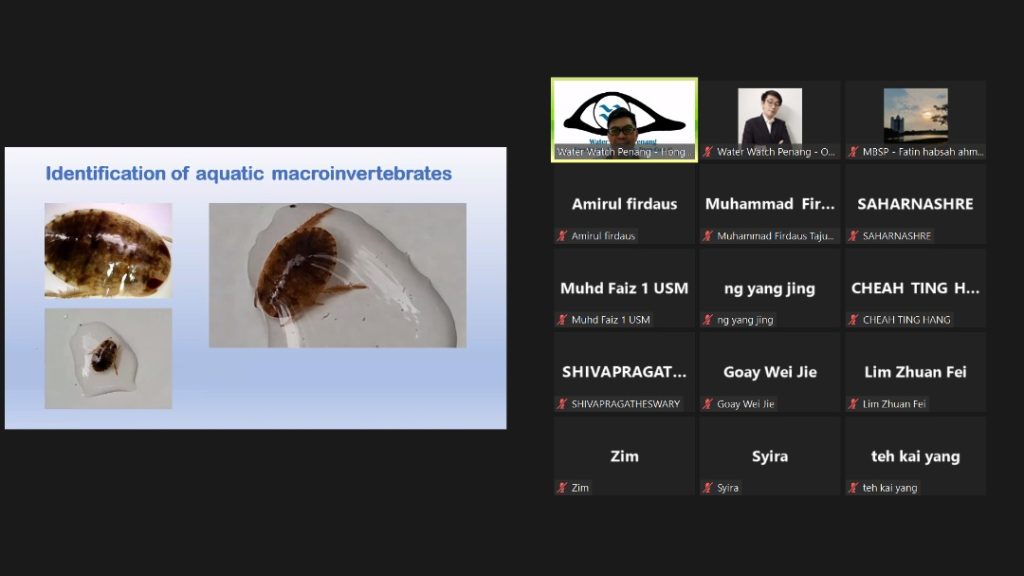 #riverwatereducationprogramme
#waterwatchpenang
#majlisbandarayaseberangperai
#mbsp