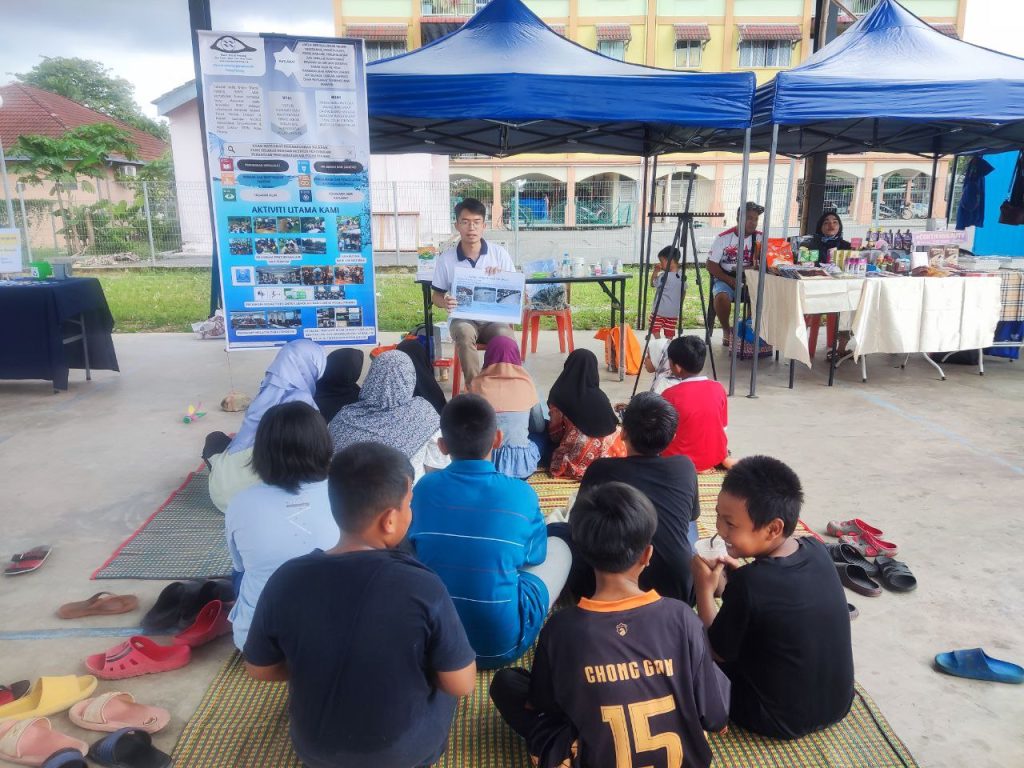 25th September 2022: Water Watch Penang was invited by Penang Green Council (PGC) and its programme partner, Majlis Bandaraya Seberang Perai (MBSP), for an exhibition for the community event held at Kampung Permatang Nibong in conjunction with World River Day (every fourth Sunday of September). Audiences primarily locals from Kampung Permatang Nibong, spanning from children to retirees, attended the event.


A booth, particularly for Water Watch Penang, was set up with the assistance of the Penang Green Council and the local community. Mr Hanson and Ms Adeline were the Water Watch Penang facilitators in charge of hosting the exhibition at the community event.

Mr Hanson introduced WWP to the neighbourhood by outlining the organization's history, including its goals and projects from years past. He also highlighted the rationale behind using physical, chemical, and biological assessments to determine river water quality. Macroinvertebrates, including crayfish, river crabs, and dragonfly nymphs, were on show and provided much-needed information and education for the neighbourhood.

Mr Hanson also presented his slides about global and local river water concerns with the local community. Especially children, the community was shocked to learn that Indonesia's Citarum River is wholly clogged with trash. The villagers were also warned about the dangers and consequences of polluting water sources like the river in their village. This was done so that future water sources would not suffer the same fate as the Citarum River.

On the other hand, Ms Adeline demonstrated the river water chemical analysis for determining the quality of river water in the neighbourhood. She explained, for instance, that the pH range of ordinary river water is just 7 to 8 while testing river water obtained from Kampung Permatang Nibong. The chemical parameters of the local village's river water sample were compared to those of the mineral water sample to understand the different water quality better.

The children were given word puzzles pertaining to their knowledge of water and rivers, and those who solved them correctly received a notebook as a token of appreciation. The event concluded with PGC and MBSP presenting WWP with a memento as a sign of appreciation.
#waterwatchpenang
#penanggreencouncil
#mbsp
#saveourrivers
#worldriverday