20 September 2022: Water Watch Penang (WWP) organised a river and water education program at SMJK Union High. The programme was joined by a total of 90 Form 1 students and 3 teachers.
Dr. Hong Chern Wern, the Executive Manager of Water Watch Penang commenced by giving a briefing on WWP's background and aim for hosting this programme to commence educational talk session. He then introduced main activities and competitions held annually by WWP.
The session was then taken over by Mr. Hanson Yeoh, a trained speaker and intern at WWP.
Numerous slides with pictures of a few of the most polluted rivers in the world were disclosed and majority of them are due to untreated sewage (wastewater) and human waste thrown. The pupils were taken aback when the image of a boy around their age is seen picking up waste from the polluted river whereby they are lucky to be receiving an education at school. Statistics on Malaysian water consumption were also shared with the students, with Penangites topping the list.
Like Mr. Hanson, Ms. Adeline, another intern from WWP continued by introducing the students to the physical, chemical and biological assessment undergone by WWP in examining the level of pollution in the river. Certain parameters like odour, temperature, turbidity, pH value, amount of ammonia, phosphate and nitrite of the river was tested. Catch and release method was used in capturing and identifying the aquatic macroinvertebrates found.
At the final section, Ms. Adeline demonstrated to the students various examples of water saving technologies and strategies to save water. Before ending the talk, the students were instructed to calculate their daily water usage per capita. Those who received 250 litres of water and above were considered wasteful consumers of water.
This programme is brought to you by CLEAN International dan Intel Corporation, coordinated by Water Watch Penang in partnership and supported by PBAPP, Penang Green Council and Green Educator's Workgroup.
Schools interested in participating in the Penang 'Negaliters for Schools' programme should contact Dr Hong Chern Wern, Executive Manager of WWP at hong.wwp@gmail.com for more information. There are no costs associated with participating in this programme, and does not require any formalities from teachers or schools.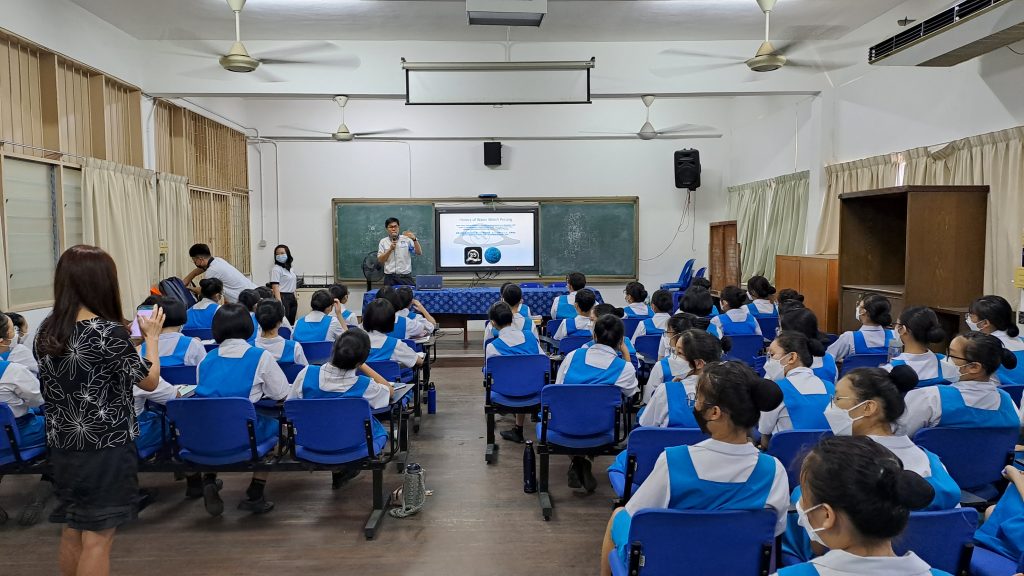 #negalitresforschools
#waterwatchpenang
#riverwatereducationprogramme