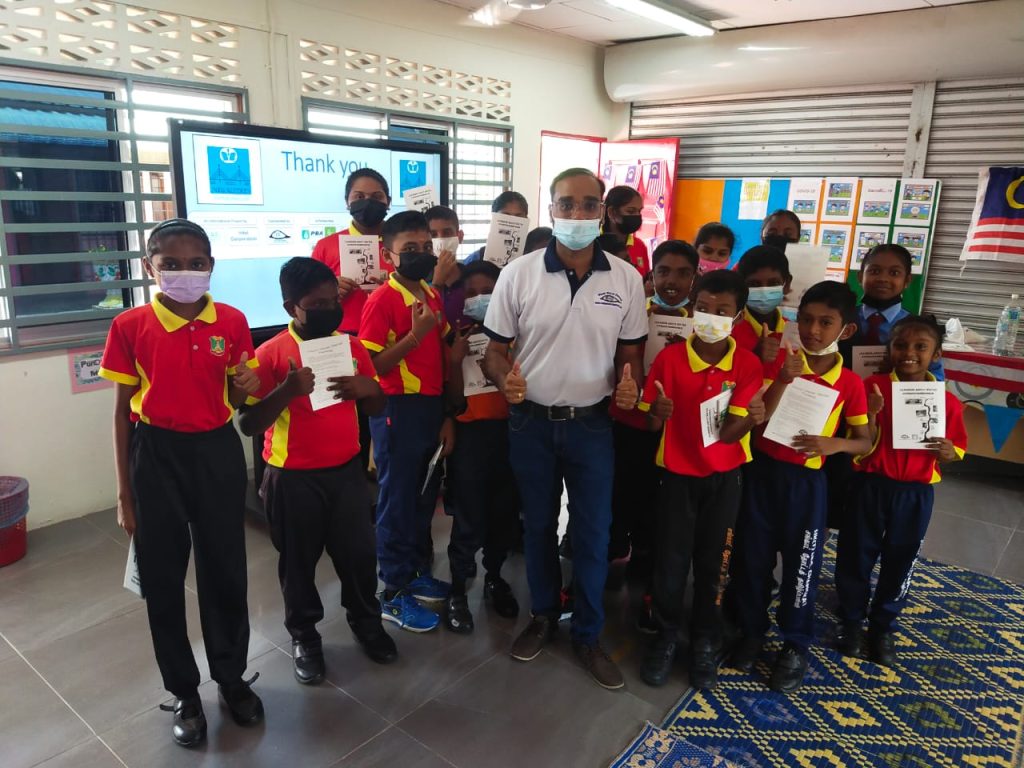 25 August 2022: Water Watch Penang (WWP) has conducted water education programme in three schools: SJK(T) Ladang Changkat (19 August), SK Batu Ferringhi (24 August), and SJK(C) Shih Chung Cawangan (25 August).


Mr. Linges was the facilitator at SJK(T) Ladang Cangkat, where he educated a total of thirty students and five teachers about the available water resources on Earth in Bahasa Tamil (for the first time in Water Watch Penang's history!) and illustrated water cycles with captivating films. In addition, he educated the kids about the worldwide water dilemma, in which many nations suffered severe water pollution and certain less developed nations had limited water supply.

Next, Dr. Hong Chern Wern, the executive manager of WWP, educated a total of 60 students in SK Batu Ferringhi, about the local water issues during the talk, especially in Penang. The students were shocked when they knew that Penang is the state with the highest consumption of water, while 80% of its water comes from the Muda River in Kedah. The students were also exposed to the main rivers in Penang and their river classification and contamination level.

Mr. Hanson, a WWP intern, and a trained facilitator was the one who spoke to 30 primary school pupils at SJK(C) Shih Chung Cawangan. During the talk, the students were also taught about water issues globally, nationally, and locally.
All of the three schools above were also taught about calculations of the daily water consumption for each household member with their home water bill. Through this task, the students determined whether or not their daily water consumption, which exceeded 250 litres per person per day, was considered wasteful.
As part of PBAPP's programme, through photographic evidence, all of the three sessions got to learn about the river and water monitoring, including physical, chemical, and biological assessments.

This programme was coordinated by WWP, in partnership with Intel Corporation, CLEAN International, and PBAPP.

Kindly contact Dr. Hong Chern Wern, the Executive Manager of WWP, at hong.wwp[at]gmail[dot]com for further information.

---
---

#waterwatchpenang
#negalitresforschools
#negalitresuntuksekolah
#cleaninternational
#weareintel
@cleaninternational
@pbapp