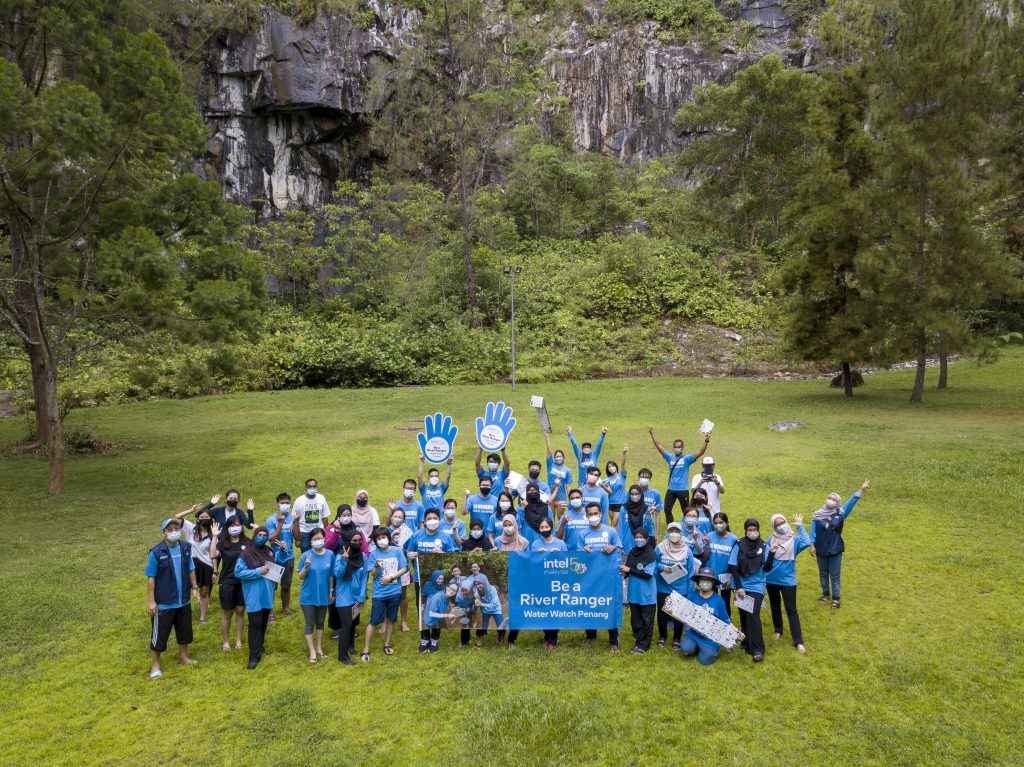 14 July 2022: In conjunction with Corporate Social Responsibility (CSR) programme at INTEL, Water Watch Penang has successfully conducted the River Ranger programme with the participation of INTEL employees at Quarry Park, located in the Botanical Garden of Penang. This event was the second series of the entire programme, where the first was held the month before (28th of June).
A total of 37 participants from INTEL Penang joined the programme, and some of them travelled all the way from outstation for this programme.

The programme was led by Dr. Hong Chern Wern from Water Watch Penang followed by trained facilitators, Dr. Chee Su Yin from Universiti Sains Malaysia (USM), and the Project Assistant, Mr. Linges Navamney. The launching of this programme was aided by two postgraduates from USM, Ms. Tew Yi Lin and Ms. Puteri, together with Ms. Chuah Chiew Yen as a seasoned facilitator.
The activities on that day comprised the education session on the matter of Penang's water issues, water quality assessments, and wise water usage. The session also discussed the water concerns in Penang and some water-saving tips. Then, the participants were divided into groups to assess the physical, chemical, and biological evaluation of the river's water quality.
The facilitators demonstrated how to carry out the assessment. For physical assessment, the participants tested the river velocity to determine whether the water was stagnant; a flowing river indicates a healthy river, as well as the turbidity and temperature of the water. On the other side, chemical testing for pH and organic compounds, such as phosphate, nitrates, and nitrites, were conducted to determine the pollution level of the river. In addition, the participants also captured and identified the macroinvertebrates, which act as the indicator of the water quality in freshwater. The captured aquatic creatures were released after the identification was made.
The event ended successfully with group photography using a drone.

For more information on CSR-related programme, please do not hesitate to contact Executive Manager, Dr. Hong Chern Wern at hong.wwp[at]gmail[dot]com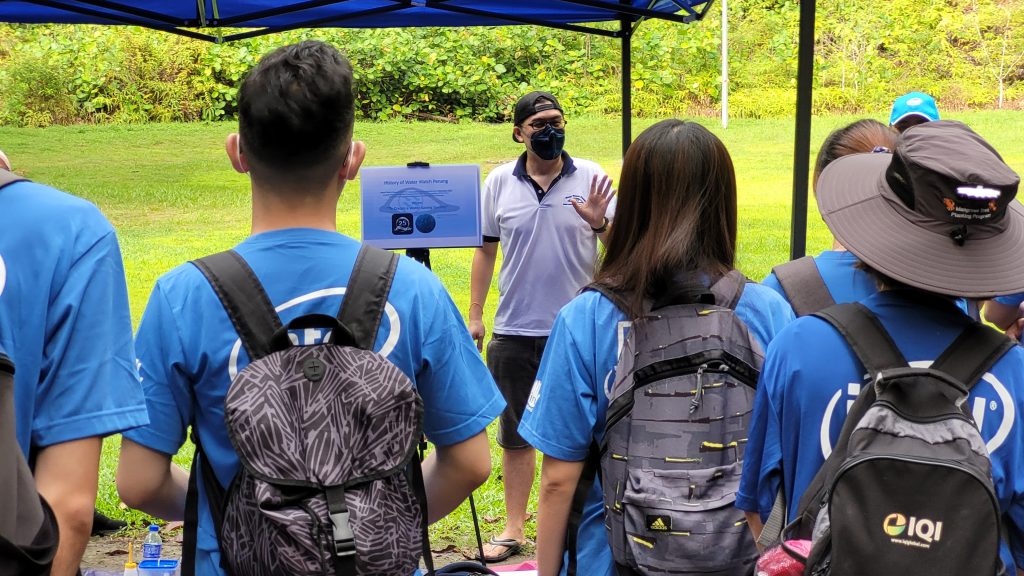 #riverwatereducatnprogramme
#waterwatchpenang
#riverrangerprogramme
#weareintel
#cleaninternational