25 June 2022: A total students from SMK Damansara Damai, as well as several teachers, took part in the programme organised by Salcon and Water Watch Penang in Taman Kiara, Kuala Lumpur from 8 a.m. to 12.30 p.m.
This programme entering its 12th year partnership with Salcon Berhad, was aimed to educate the students in river and water education in this case, involving global, national and locally, Selangor.
After two years of not being able to carry out activities with school students due to COVID-19, the programme was held face-to-face for the first time. Dr. Hong Chern Wern was the facilitator on duty that day, and he is assisted by comm intern and two trained volunteers.
Among the activities carried out was exposing students to the country's water situation and educating them on the importance of water conservation.
The students were divided into four groups, and each group had to conduct a test on the quality of river water in the park, such as measuring pH, ammonia, nitrate, nitrite, and so on. The following activity was more focused on the students, in which they must go to the river to search, capture and release macroinvertebrates and calculate the score of aquatic life found. Once the score is determined, it is possible to determine whether the health of the river.
For more information, please contact Executive Manager, Dr. Hong Chern Wern at hong.wwp[at]gmail[dot]com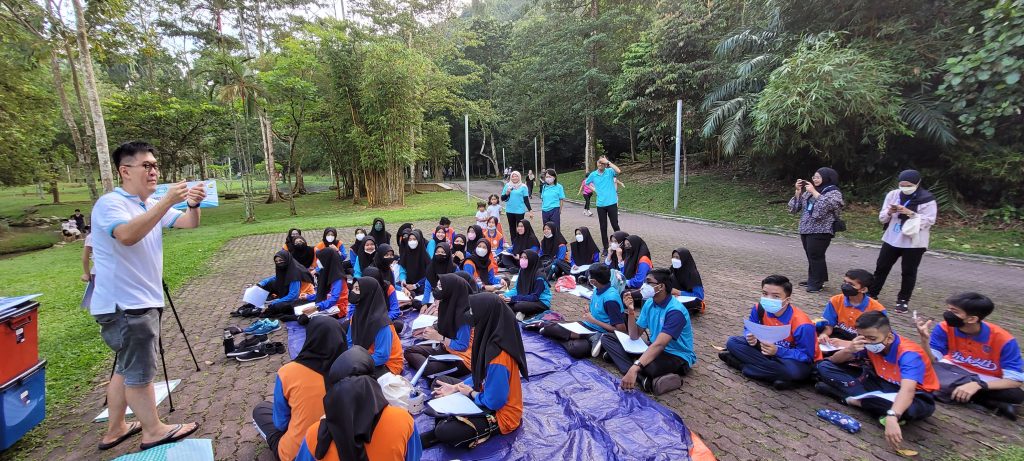 #smartwaterprogramme
#waterwatchpenang
#salconberhad