2 July 2022: River education programme has been successfully held by Water Watch Penang in partnership with Majlis Bandaraya Seberang Perai (MBSP) where this educational programme has been conducted face-to-face for secondary school, SMK Simpang Empat students at Cherok Tokkun, Pulau Pinang.
The programme was attended by a total of 30 students and 5 teachers and facilitated by Dr. Hong Chern Wern, from Water Watch Penang and assisted by 4 trained volunteers/facilitators, Mr Sharvind, Ms Nursyazana, Ms Azilah and Ms Farah.
The objective of the programme was intended to expose students to the importance of wise water consumption, followed by water issues that are happening around the world, including in Malaysia. The programme also educated the students and teachers on local water issues, river and water monitoring and evaluation, and ways to save water in Penang.
These 30 students were divided into 3 groups led by facilitators where they have demonstrated how to conduct chemical assessment on the river such as Ammonia, Nitrate, Nitrite, pH, Dissolved Oxygen and phosphate.
In addition, the most favorite activity of the students was to conduct the biological assessment where they have to capture and identify aquatic life in the river water that will determine the health of the river. One macroinvertebrate captured in the river was a river prawn that indicates the river as a healthy river.
For more information, please contact Executive Manager, Dr. Hong Chern Wern at hong.wwp[at]gmail[dot]com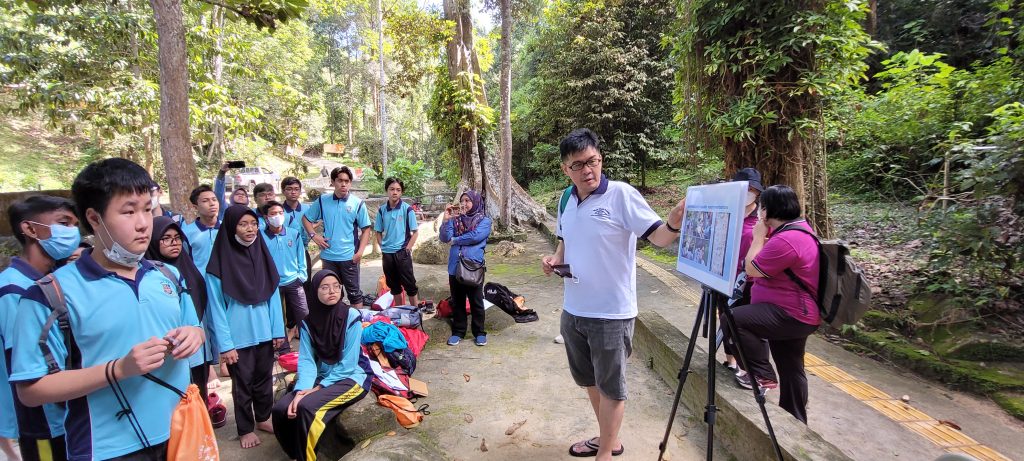 #riverwatereducationprogramme
#waterwatchpenang
#Majlisbandarayaseberangperai
#MBSP