Date: 10th August 2019
School/organisation: SJKC Eok Hua Teluk Bahang
Venue/location: Botanical Gardens
Total number of participants: 30 students, 3 teachers, and 2 parents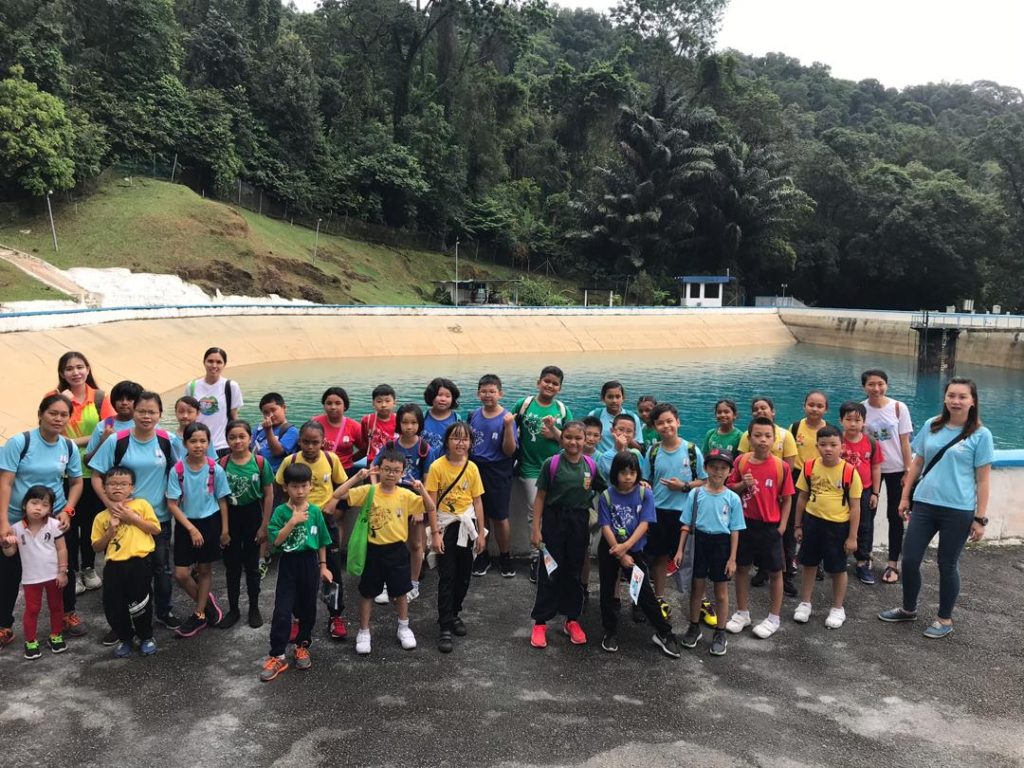 The WWP-PBA River and Water Awareness Programme took place on the 10th of August 2019, with a total of participation of 30 students, 3 teachers and 2 parents representing SJKC Eok Hua Teluk Bahang. The objectives of this programme were to instil awareness on the importance of river to our daily life as well as methods to monitor the 'health' of a river. This programme, consisted of three parts which were, general lecture about river and water issues in Penang and Malaysia followed by physical/chemical parameter assessment of the Waterfall River and biological assessment that involved 'catch and release' of river macro-invertebrate to determine the river quality. Those sessions were conducted by WWP Facilitators, Ms Phang Wai Leng, Ms Chuah Chiew Yen and Ms Sim Lay Mei.
Thanks to PBAPP, this group of students, teachers and parents had the opportunity to visit the first water treatment plant in Malaysia which is the Waterfall Water Treatment Plant. The group learnt about the process of water treatment plant guided by officers on duty.
For more photos, visit our Facebook Page.