The Salcon Smart Water Programme Inter-State Water Quiz Competition 2019 took place on the 2nd of November 2019 for the 2nd time since its first version which was organised in the year 2012. Hosted by the Westminster College, this water quiz, in partnership with Water Watch Penang and Universiti Sain Malaysia, has attracted a total participation of 56 lower secondary students from 14 schools in Selangor and Kuala Lumpur collectively.
The main objective of this water quiz is to instil knowledge on water related general knowledge and water issues globally, nationally and locally with the aim to create a water saving society.
The first two rounds were preliminary rounds whereby top four schools from each round will proceed to the final round.
Participants were required to select questions related to water issues and general knowledge on global, national and local categories.
This year's finale saw a very tough competition from the schools with a total 3 rounds of tie break to select the first runner-up. At the end of the competition, only three schools were awarded with the Champion, 1st-Runner Up and 2nd-Runner up. Non winning schools were also awarded with a certificate of participation.
The following list is the name winners and participating schools.
Champion: SMK Seksyen 4 Kota Damansara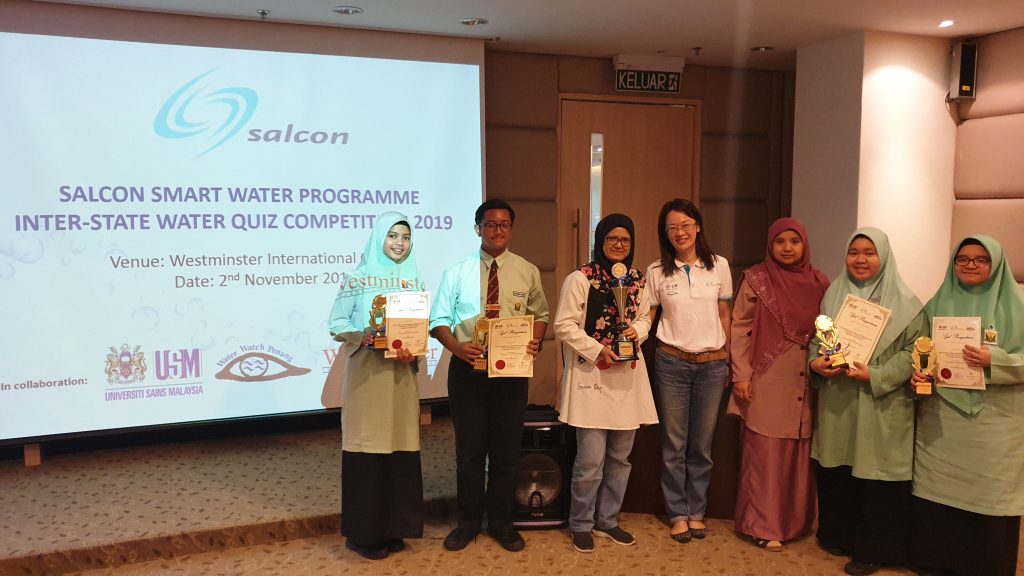 First Runner-Up: SMK Seksyen 5 Wangsa Maju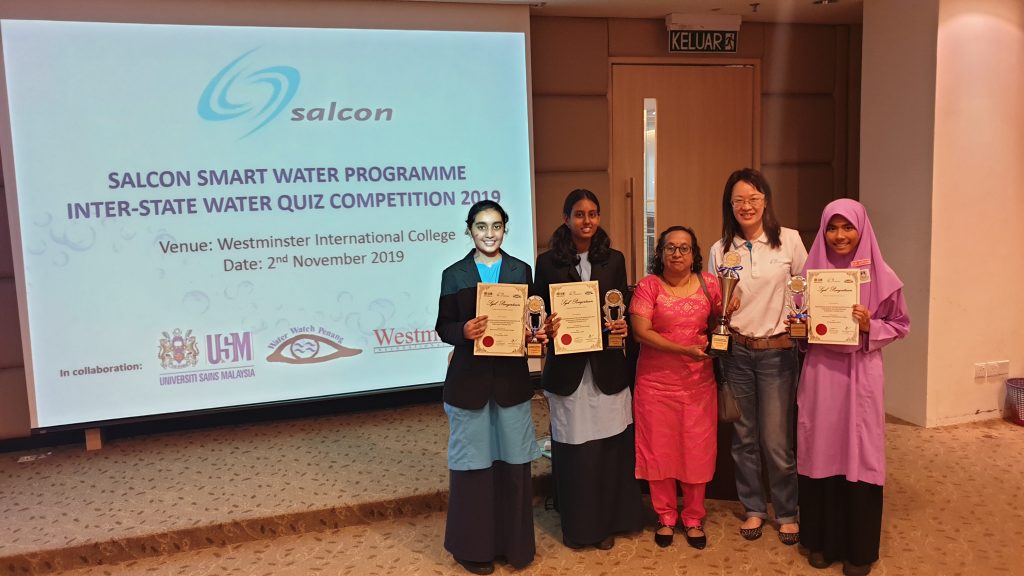 Second Runner-Up: SM Sains Hulu Selangor
Certificate of Participation:
SMK (L) Bukit Bintang
Kwang Hua Private High School
SMK Sungai Kertas
SMK Bandar Baru Sungai Buloh
Sekolah Agama Menengah Tinggi Sultan Salahuddin Abdul Aziz Shah
SMK Seafied
SMK Bandar Sunway
SMK Bandar Sri Damansara
Kuen Cheng High School
SMK Puchong Permai
Event Photos (Please visit our Facebook Page for more photos)